Ceramic Tiles & Scupltures
Hand-built tiles and scupltural reliefs create an arry of design and decorating possibilities. They can be installed either inside or outside, as they are resistant to wet or dry conditions. We love how they transform an outside wall or a fence into an art gallery. They can be a collection of squares or random shapes arranged to form a free-flowing design. Large or small, they capture your eye on a surface our brain has been conditioned to ignore.
Besides, clay is basically mud... and what artist could resist playing in the mud!
Commissions available.

---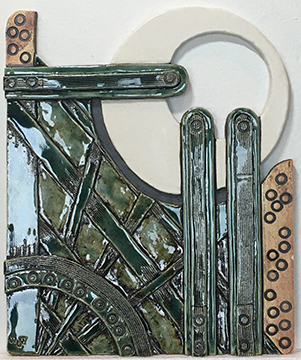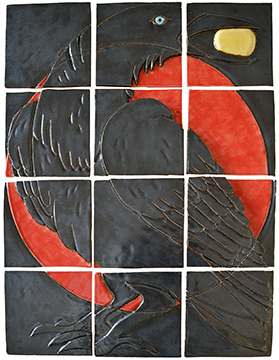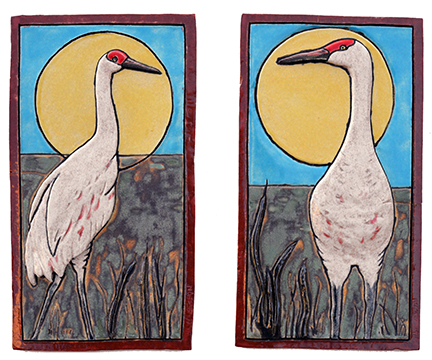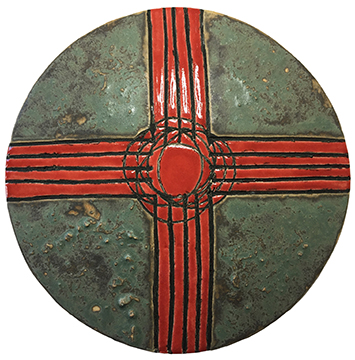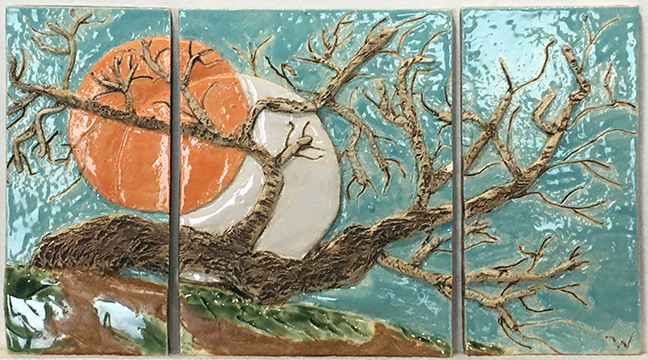 ---
Contact me directly if you are interested in my work. Thank you for your interest.