2002 Shows, News and Events
---
April All Media Membership Show
Juried Show • Torpedo Factory in Alexandria, Virginia 
Berthold Schmutzhart, Professor Emeritus with the Corcoran School of Art and Design, served as juror. Number of pieces entered: 635; number of pieces accepted: 163. Two paintings by W.L. Wilkerson were among the accepted entries.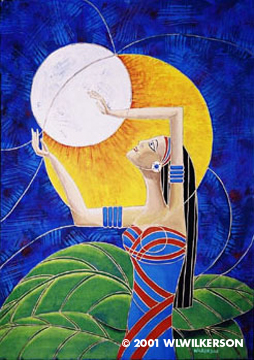 ---
Art at the Shops Downtown • March 17 - 23
National Press Building, Washington, DC
Advertised as a one-day show, this event was so well received, the show was extended for one full week. Held in the National Press Building in downtown Washington (DC), six artists displayed their work. A wide range of mediums – water color, oil, marker, gouache, and mixed media – covered the walls in an amazing array of talent, power, control and skill. Exhibiting artists were Doreen Hardie, Gordon C. James, Christine Parson, Sylvester Shaw, Carmen Torruella-Quander and Wendy L. Wilkerson.
---