Shidoni Gallery and Foundry
Shidoni proudly represents the gouache paintings of Wendy Wilkerson. Located five miles north of Santa Fe (NM) in the village of Tesuque, Shidoni is an incomparable indoor and outdoor gallery devoted primarily to fine American art.
Shidoni features a fine art gallery that includes 8 acres of sculpture gardens, and has an internationally recognized bronze art foundry. You have the opportunity to visit the indoor art gallery that showcases work from artists across the country, as well as stroll the sculpture gardens.
"Shidoni" is a Navajo word used as a greeting to a friend. A visit to Santa Fe is not complete until you visit Shidoni.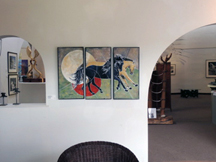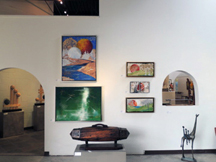 ---